Holiday giveaway is extended til midnight on Thanksgiving! Keep commenting on my daily blog posts for extra entries.
I love the idea of a December Daily album. But I tried it once, made all my pages and never printed any pictures. Plus I chose a 6x6 size and used so many layers and embellishments that it didn't come close to closing - even without those photos. But it was beautiful and it was fun to do.
So at the beginning of the month, I waffled back and forth about the project. I signed up for the
25 Days class at Studio Calico
, but still wasn't sure. We just don't do fun holiday things that I would put in an album everyday. But then I realized - it doesn't have to be a December daily to be a special holiday album. So I am approaching the project as an album to document our 2014 holidays. I am starting with Thanksgiving and ending with the new year. And there won't be pictures and/or journaling everyday.
I looked at all the kits out there -
Ali Edwards
,
Gossamer Blue
, and
Freckled Fawn
to name a few. Then
My Scraps and More
put out both an album kit and an embellishment kit. All of these kits seemed to be a good value, but some of them required a pretty big investment. And I didn't love every single thing about any of them. And I have a lot of supplies. So if I am going to do this, it is going to be with a homegrown kit.
In my first attempt I learned that choosing an album was critical to the project's success. I knew I wanted a 6x8 album, but which one. I ultimately chose a kraft Snap album with a black spine. The size and price were good, it was neutral and easily customizable, there is a large variety of page protectors and it was readily accessible. I got mine at JoAnns.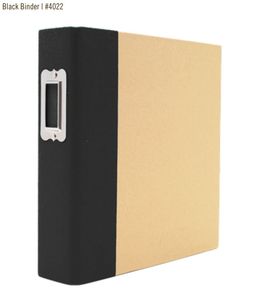 But what about the kit. I started with choosing a color palette by pulling out my cardstock and pulling sheets til I had colors I like. I had done some Christmas layouts lately and think those color choices influenced the colors I chose for my album.. I ended up with pale blue, soft red, lime green, black and pink.
Once I had my color palette, I couldn't wait to get started with the cover. I knew I wanted to paint it, a pale blue but couldn't find a color that was just what I wanted. So I mixed a blue, a mint, and white paint til I got just the color I wanted. I also pulled out my gesso and the Martha Stewart liquid gilding in gold for my cover.
I started by taping off the black fabric spine with washi tape - I'm a messy crafter. Then I primed the album inside and out with gesso. I painted the inside with the gold liquid gilding and a foam brush. aIt looks amazing. It is shiny and smooth and will provide a perfect backdrop to all my pages. (This picture doesn't really do it justice.)
Then I took on the outside of the cover. I painted it with the pale blue paint color I had mixed and a foam brush. I used just one coat because I really like the look (hint - I used an extra piece of chipboard and treated it just like the album cover - that way I could see how it would look with a second coat of blue paint.
The wood veneer tree was from Elle's Studio last year. The red sequin star is from the Studio Calico Magical sequin pack. And then a wide line green grosgrain ribbon tied in a bow finished off my cover.
I loved the end result. It reflects the colors and feel of the products I chose for my kit. (I'm still thinking about adding the year to the bottom branch of the tree>
Giveway:
While I was making my December Daily kit, I pulled some things that might fit right in with your holiday crafting plans. Leave a comment on any post this week and be entered to win. Giveaway closes at midnight on November 23rd.
Here are some of the goodies I pulled. (This isn't a kit - its an assortment of holiday themed supplies that might fit in with your Christmas supplies,)
I'd love to know what ideas you have for adding the year to my cover - or if you think I should stop where it is. (I know I will put the year on the spine.)
I'm going to share more about my December Daily kit building and organization later this week. Hope you stop back.